COVID-19 is a new respiratory virus first identified in Wuhan, China that causes flu-like illness ranging from mild to severe, with symptoms of fever, coughing, fatigue and difficulty breathing. Like the flu, COVID-19 is thought to spread person-to-person by close contact (within 6 feet) and by coughing or sneezing. Other possible routes of transmission may include touching surfaces contaminated by the virus. (MSDH, 2020)
Individuals, communities and organizations are essential to controlling the spread of COVID-19 in Mississippi. Please visit the Mississippi State Department of Health for information on COVID-19 Guidance and Preventative Steps.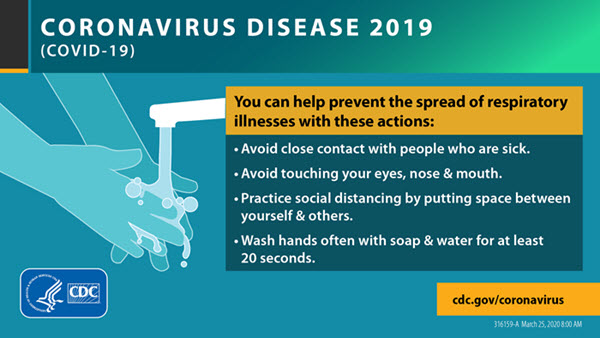 MCCB's Response
The Mississippi Community College Board encourages social distancing as the most effective method of limiting the spread of COVID-19. The MCCB office has transitioned to remote work in accordance with Governor Tate Reeves Executive Order to Slow the Spread. All employees are accessible by email.
Mississippi's Community Colleges are  transitioning to the use of online or alternative instructional methods where applicable. For each college's response to COVID-19, visit the college's respective website using the links below. 
This list contains select resources to assist individuals and institutions in adapting to the many changes associated with the COVID-19 pandemic. As additional resources are identified, they will be included here.
If you have any questions, please notify Cynthia Jiles.