Dr. Andrea Scott Mayfield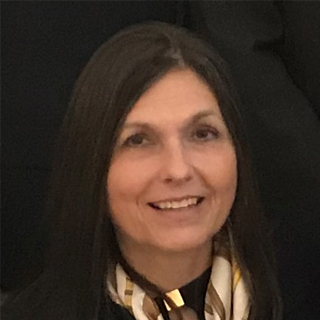 As the Executive Director of the Mississippi Community College Board (MCCB), Dr. Andrea S. Mayfield supports the agency's vision and mission in advancing our community college system by preparing Mississippi's workforce through education.
Executive Director Biography
Dr. Andrea S. Mayfield serves as Executive Director of the Mississippi Community College Board, a position she has held since December 2015. She previously served as President of Shelton State Community College in Tuscaloosa, Alabama and has more than 23 years of experience in the Mississippi community college system.

From 1996 to 2014, she worked at East Mississippi Community College. Starting out as an instructor of biological science, her exemplary leadership enabled her to serve in numerous positions including e-learning coordinator, e-learning dean, dean of instruction, vice president for instruction, vice president for institutional research and effectiveness, and vice president of the Scooba campus.

Mayfield received a Bachelor of Science from Livingston University, a Master of Arts in Teaching of Biological Sciences from the University of West Alabama, and a Doctor of Philosophy in Educational Leadership with a special emphasis in higher education administration from Mississippi State University. She is a distinguished recipient of the University of West Alabama's Alumni Achievement Award in 2011 and was inducted as a member of the Golden Key Honor Society in 2015. She was honored as Alumni of the Year in Education from Mississippi State University in February 2016. She has previously served as chair of Mississippi's State Workforce Investment Board and co-chairman of Mississippi's State Longitudinal Data System Board.   

She has been named a recipient of Mississippi's Top 50 award designating her one of the most influential leaders in the state. She serves on many executive boards of directors such as Mississippi Public Broadcasting, State Health Insurance Board, Mississippi College Savings Board, State Workforce Investment Board, State Longitudinal Data System, Innovate Mississippi, Education Achievement Council, Defense Task Force, Montgomery Institute, and a member of Mississippi State's Education Leadership Advisory Committee. Her record of service illustrates her commitment to education, workforce, and economic development.

Mayfield's leadership reflects her belief that Mississippi community colleges are the key to preparing, connecting, and sustaining Mississippi's workforce. As Executive Director of the Mississippi Community College Board, she is committed to building relationships and partnerships, which advance Mississippi's community colleges through education and training.