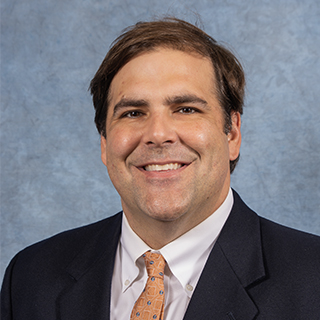 Mr. Kell Smith
On January 20, 2023, the Mississippi Community College Board (MCCB) unanimously selected Mr. Kell Smith to serve as the agency's sixth Executive Director. Mr. Smith has been with the agency since May 2008, most recently serving as Interim Executive Director since July 2021. He previously served as Director of Communications and Legislative Services for the MCCB. Guided by the mission of the MCCB, Mr. Smith is focused on working collaboratively with the state's community colleges to ensure the system has the tools and resources necessary to serve students. 
Executive Director Biography   
Mr. Smith attended Mississippi Delta Community College. He earned a Bachelor of Arts in Political Science in 2003 and a Master of Public Policy and Administration in 2005 both from Mississippi State University. While at MSU, he was co-director of Governmental Affairs for the Student Association and served on the Student Association Housing Committee.  He served as a member of the Stennis-Montgomery Association and was a Mississippi State Alumni Delegate. He was honored to be selected as a member of the Pi Alpha Alpha Honorary Society as well as a Dean's Scholar.
Mr. Smith serves on the Board of Directors for the College Public Relations Association of Mississippi, is a former member of the Board of Directors for the Mississippi Council on Economic Education, and is a graduate of the Mississippi Community College Leadership Academy. 
Mr. Smith is married to the former Mary Straton Karatassos of Starkville.  They live in Madison and are the parents of Eleanor and Rosie.  He serves as a deacon of Broadmoor Baptist Church.